Meet Your Off Leash K9 Trainers
On January 8th, 2016, Grant joined the United States Army. Just a month later he started his career with 9 weeks of Basic Training at Fort Leonard Wood, Missouri. Immediately following, he completed 7 weeks of Military Police training. He completed his training with a 3 month long Military Working Dog handlers course at Lackland Air Force Base. His first and only duty station was at Fort Carson located in Colorado Springs, Colorado. There he was assigned a Patrol Explosive Detector dog. After just 3 short month he certified with a 95% detection rate and a first time, "Go," in all controlled aggression and obedience tasks.
As a Certified Military Working Dog handler, with 0 oversea tours, he has responded to situations like bomb threats and suspicious packages while utilizing an Explosive Detection K-9. He has conducted countless VIP and health & welfare sweeps. He also dedicated 96 hours a month to performing his Law enforcement duties, while acting as the 24-hour Veterinary Liaison. Grant served 2 years in the Military and while conducting pre-deployment training he tore his right hip flexors. This ultimately caused him to exit the military early. Since he can no longer continue to do what he is passionate about in the Military, he has decided to keep doing what he loves outside of the military, to help others achieve their goals with their beloved pets.
Tyler served a little over 3 years as a Military Police K-9 Officer. He joined the United States Army in November of 2014. First, he attended 10 weeks of Basic Combat Training at Fort Sill, Oklahoma. He then proceeded to Fort Leonard Wood, Missouri for 7 weeks of Military Police training. He completed his training with the United States Air Force's Military Working Dog Handler's Course—an 11-week course designed to teach the fundamentals of training and working with dogs.
His first and only station of assignment was Fort Carson, Colorado. After getting assigned to Fort Carson he attended 2 U.S. Army K-9 Certification Events. After just 2 short months, in October 2015, he was certified on a Patrol Explosive Detector Dog. As an Explosive Detector Dog handler, he certified with a 95% detection rate and received a first time, "Go," in all Controlled Aggression and Obedience tasks. In March 2017, after just 3 months together, he became certified on a Patrol Drug Detector Dog. As a Drug Detector Dog Handler, he certified with a 100% detection rate and received a first time, "Go," in all Controlled Aggression and Obedience tasks.
Tyler was deployed as an Explosive Detector Dog Handler in support of peace keeping operations in Sinai, Egypt. He worked with the United States Secret Service, on two separate occasions, in support of the Vice President and Presidential Candidates. He also executed numerous VIP sweeps on Fort Carson. Tyler assured the safety and readiness of the soldiers through executing health and welfare checks utilizing a K-9, as well as a variety of K-9 assisted searches in a Law Enforcement capacity. He also dedicated a total of 96 hours a month to Law Enforcement.
Dog Obedience Training
Off Leash K9 Training is known for the high level of obedience in real world environments; however, we also specialize in behavioral modification, nosework/detection, protection, service and therapy dog certifications, and K9 tracking training! Give your dog the professional dog training he/she needs to be a happy member of your household. Create a more comfortable environment for your family with an obedient dog.
Contact us to sign up for our Dog Training Program
If you are looking to maximizing your dog's natural abilities and have an obedient pet that you can control with ease, contact Nick White, Master Dog Trainer. Your privacy and pet's issues are protected. You are offered the utmost consideration to make sure your situation with your pet/s. Expert Training for all breeds, all ages, and all issues.
Get Started with: STEP 1
Pay for your desired Training Package below
STEP 2
Click the link to schedule lessons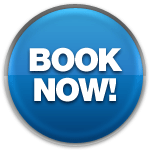 Book Appointment
***YOU MUST PAY FOR YOUR DESIRED TRAINING PACKAGE BEFORE SCHEDULING LESSONS***
**Email us at: [email protected] for more information about our Military/Emergency Services discount, and our Multiple Dog discount!